My little powder room needs some serious 'oomph'. I have recently revamped it, but find its still missing something. So I have been mulling over some artwork ideas to help grace the classic grey walls. I was thinking canvas or photography, but being such a small room it becomes a little overbearing. So I thought fabric. Why not? Much to my delight, Vanessa from
Decor Happy
did a great post on affordable fabric art just this week! I completely agree it is an alternative to traditional paintings or photography. Often times, you can get instant scale, pattern and colour. I have this great acqua silk sari with fine black artwork on it (that I have never ever worn) that I'm considering as an option. I wonder if I could pull it off? These pictures below certainly make the whole idea appealing.
There is always the traditional tapestry. I know its hard to tell with the bench, urns & pillows, but remove that all and put this baby in a modern white space. Stunning. Image via
here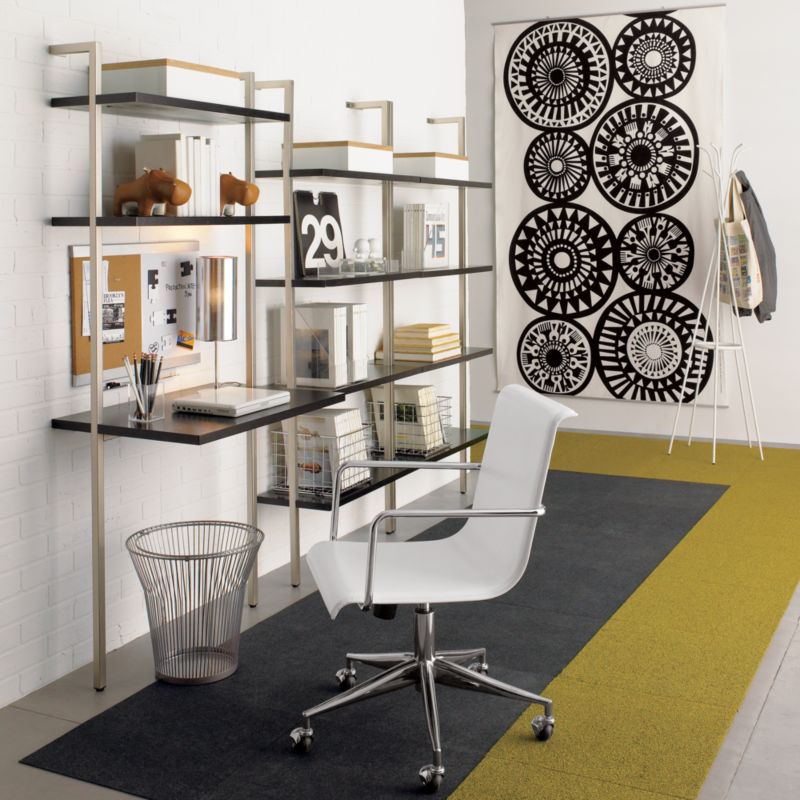 I'm partial to this Marimekko print available at
CB2.
Love it.
Scale is amazing here. Another graphic Marimekko print. Image via
here.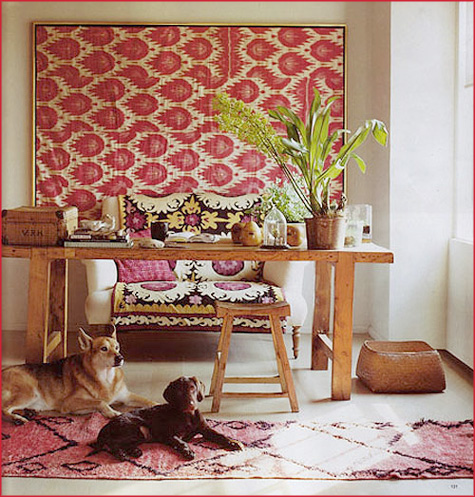 Textile art adds instant texture & pattern. How fantastic does this look framed? Image via
Style Files.
I think this is one of my favourites. A wonderful pop of colour in texture in a hallway. Image via
My favourite and My best