My kids decided let's have another 'let's sleep in mama's bed and drive her insane' kind of night last night. So a nice 'kid-free' cushy bed is on my mind right about now. That brings me to a suitably related topic for Ask DW. Reader C is debating over bed choices. Apparently she has a blank slate for a room so this is the very first purchase. Should she go upholstered or go leather? She is worried the upholstered one will fray and look worn over time but she is also worried that her leather wood combo might get dated fast (well, actually I put that in her head). Ok folks, who has an opinion? Let the design brainstorming begin.
Upholstered classic? Maybe because I have always had a solid wood bed or maybe its the crazy nailhead detail. Who knows...I would love to sleep here. Again, C is worried fabric will fray over time. Image via here.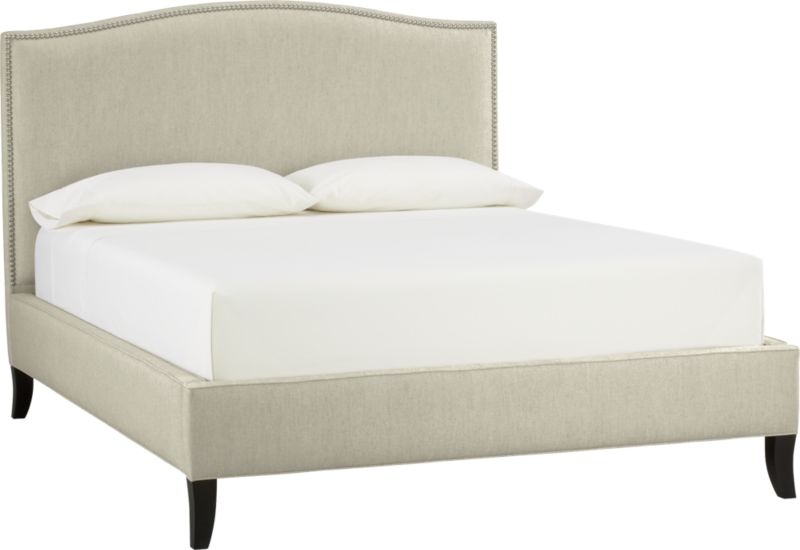 I think this is my pick. This bed is just too dreamy. It can be found here.
Or should she go for a leather wood combo like this? Nice, clean lines and another win. Her significant other likes this one. Image via here.
It certainly would work in any room? Bed available here. What do you guys think? Which way should she go?