We have a big walk in closet in our office (it really is a bedroom that we use as an office). So you think we could figure out some decent storage solutions? Well, it started out okay and fairly organized and now it looks like a scary scene from the show "Hoarders". So hubby dearest and I are on a mission to straighten it all out by the year's end (I know only a few days away). I need some decent filing solutions, but went to my location office supply store and was flabbergasted on how expensive a simple filing cabinet can be. I'm on the hunt to find something decent to get our organization mojo going.
This thing costs $699? Is it me or does that seem crazy? Available
here.
This one is more affordable. Good old I
kea.
Another Ikea solution, a bit pricey for a closet option though. Available
here.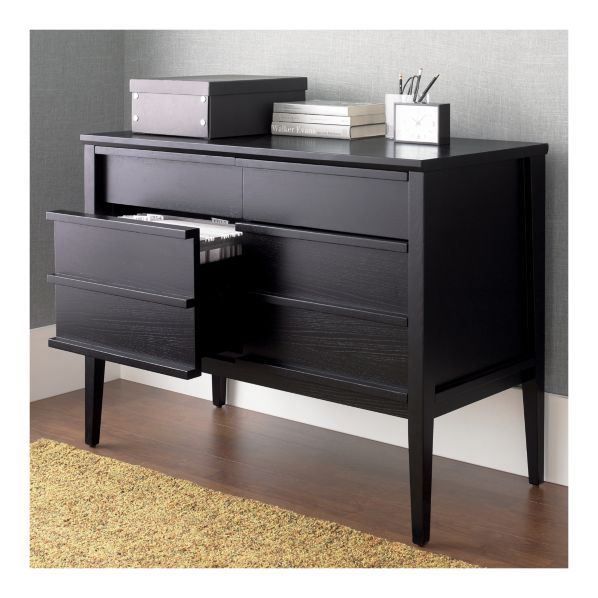 While we are on pricey options, might as well start looking at some pretty solutions.This one is nice from
Crate & Barrel.
I think I'm going to have to hit Craigslist or Kijiji at this rate.