My sis in law C and my friend B are on the hunt for some new bedroom furniture. Specifically, these gals are looking for some dressers that look fabulous but don't break the bank. Also as these gals are brides to be they need something that keeps there new grooms as equally content. Years ago I purchased a 'bedroom set' and I really do regret it. I say its better to buy pieces that complement each other, that way you are not bound to one look. You can move things around and use them for other purposes. Well lots of options out there B & C...let's have a look shall we?
If your looking for something modern and affordable check out the Hudson from
West Elm
, which currently on sale for $549 US.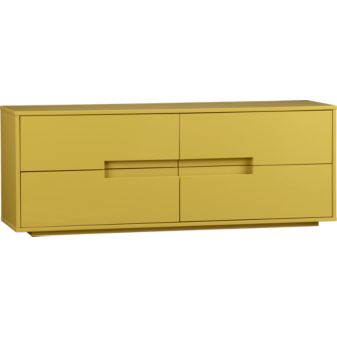 Want some colour? Loving this grellow dresser from CB2. Wait a few months and it will be here in Canada. Is anyone loving the colour name 'grellow' as much as I am? Avaiable at
CB2.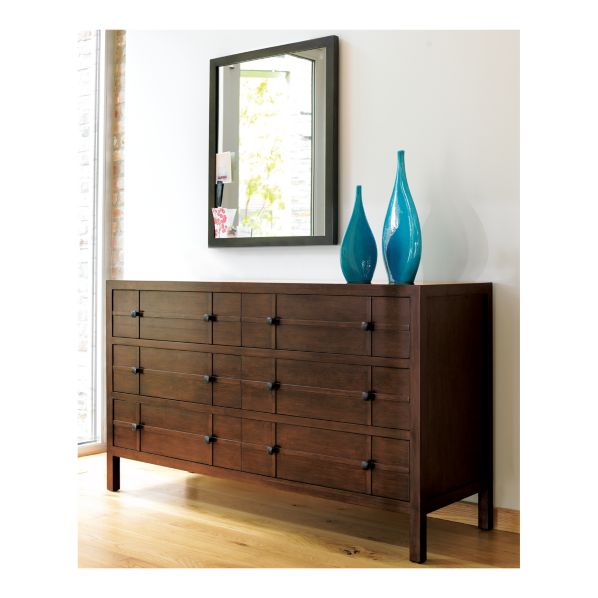 This one is a little pricey, but looks great. Benta Kona 6-drawer dresser available at
Crate & Barrel.
This is another Hudson steel base dresser. I love how simple and classic it is. Not too sure if
Room & Board
ship to Canada though.
Okay, I'm totally digressing from the affordable options, but I love this beauty. Look at her? She is calling my name. Available at
Elte.
Don't despair there is a local
Elte
outlet where you could get lucky, I really need to get myself there too.
Okay..you could go vintage. This one is amazing. Great look and a steal for $345. Available at
GUFF.
Please take me with you if you any of you go here.
Who says you need a real dresser, this modern and gla
morous wallace chest would look fabulous in any room. Available at Ethan Allen.
I have no idea how much this costs, but totally worth the ask no? Gorgeous piece available at
Stoney Creek Furniture.
Another deco-inspired piece....it would look great in a bedroom. Perhaps worth the cost, bedroom furniture lasts forever, how many of you still have an old bedroom suite lying around? Also available at
Stoney Creek Furniture.