My baby girl starts her first day of Grade 1 today...wow how time flies. I am excited to see her continue to learn new things! My sister and my new brother in law start another school year as new teachers and I'm looking forward to see how they grow as educators and how they will profoundly change little lives. To a new year of learning....
What all students need to recite every day. I think all teachers should have this in their classrooms! Via
here.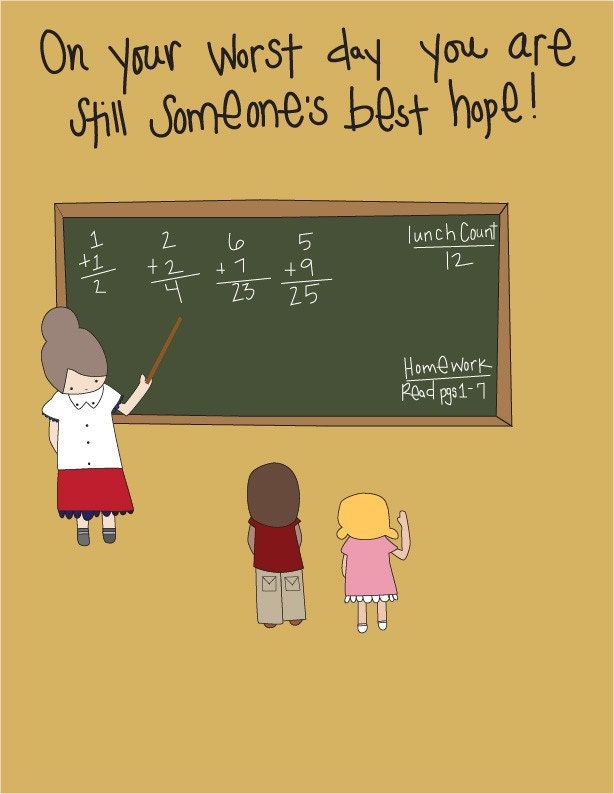 N & G...you are going to be fantastic this year. Good luck with all those crazy kids. Art via the super talented
The little illustrator.